Single Room - Disability Access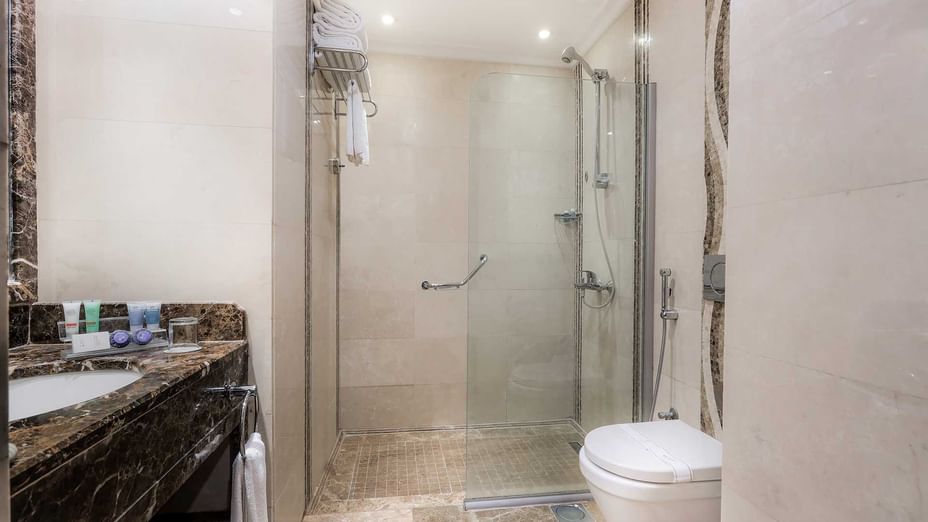 A 24-square-metre room with a single bed is available for people with special needs in the hotel. In order to provide a comfortable stay for all guests, especially those with special needs, we have taken care of the following:
Amenities:
Toilets alarm cords
Labels on all items in the room.
Braille signage
phone sensor.
Automatic sensor expulsion device.
Wireless bell + pillow alarm.
Three-color flash + sound alert inside the room.
Wall holder for the flashlight.
Alarm sound sensor.
Sign language display.
Facilities
Name-Brand Bath Amenities