Elaf Al Mashaer
Makkah City
Elaf Al Mashaer
Makkah City
Elaf Al Mashaer
Makkah City
ELAF AL MASHAER
The Elaf Al Mashaer is located only 400 meters from the Holy Mosque with easy access to the King Abdulaziz and King Fahad Gates. The hotel radiates Makkah's serenity as guests listen to the tuneful sound of the Muezzin. Elaf Al Mashaer has 304 generously sized rooms and suites, tastefully decorated in muted hues and royal azure to create an ambience of serenity. The hotel offers rooms catering to guests with special needs, and wheelchair services are available.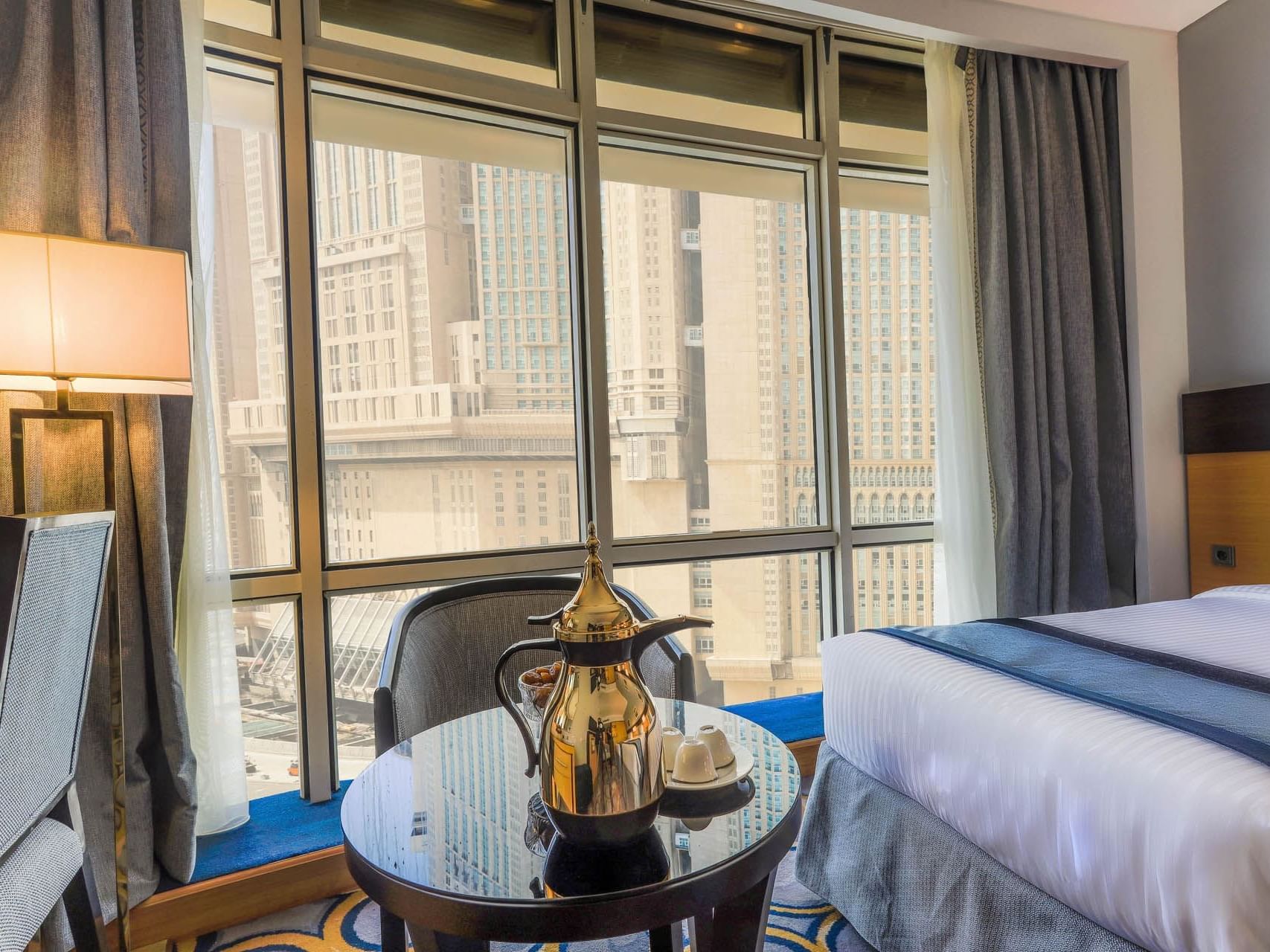 At 48 sqm each, Elaf Al Mashaer's Junior suites provide all amenities and guarantee guests, all comfort and relaxation.
LOCATION
Located in the heart of Makkah in Ajyad Street, Elaf Al Mashaer is only 400 meters away from Al Masjid al-Haram. This unique location allows easy access to King Abdul Aziz Gate and King Fahd Gate that leads to Al Masjid al-Haram. The hotel guarantees its guests the highest levels of serenity and tranquility in a spiritual atmosphere while listening to the muezzin of the mosque. It is also close to a range of shops and famous landmarks of this historical district in Makkah.The King Abdulaziz Airport is 110 meters away from Al Mashaer Hotel.
SPECIAL OFFERS
Get the most out of your stay by exploring special rates and packages at our hotel.
ELAF FIRST
At ELAF FIRST, you are our world. Everything starts with you. You come first.
Welcome to ELAF FIRST. Immerse yourself in a world of exclusive benefits and privileges, specifically designed to cater to your individual needs and experiences.