Elaf Hotels
Elaf's hotel portfolio is popular among major tour operators due to its strategic location near major landmarks, as well as its high-end services tailored to meet the needs of travelers seeking authentic Arabian hospitality.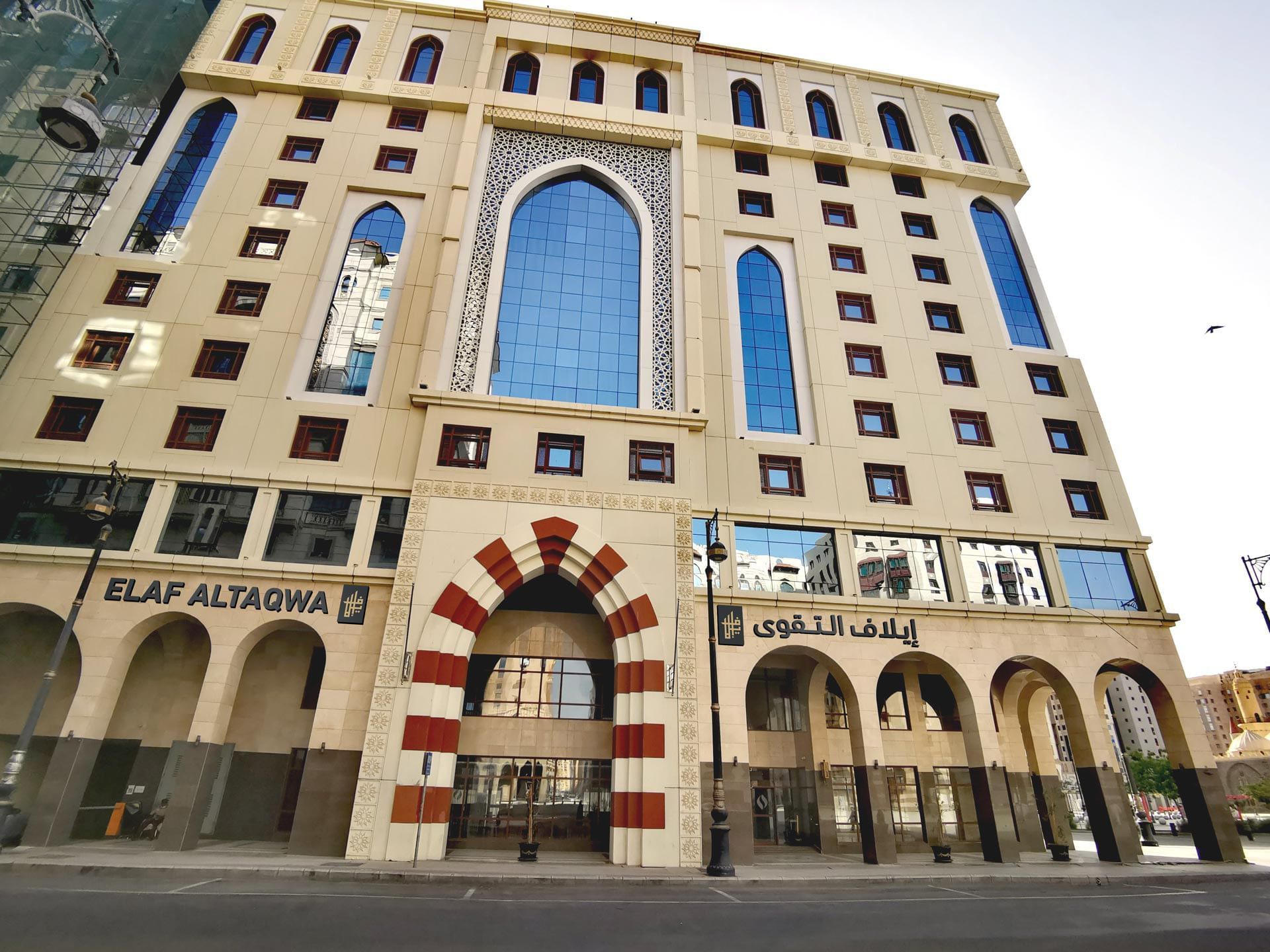 Elaf Al-Taqwa Hotel offers a unique spiritual experience, with its distinctive panoramic view of the Prophet's Mosque and its proximity to many holy destinations, including Al-Ghamama Mosque, Abu Bakr Al-Siddiq Mosque, Omar Al Kattab (RA) Mosque and Othman Bin Affan (RA) Mosque. Al Taqwa Hotel houses 160 units, 135 of which are standard rooms, 24 junior suites, and one executive suite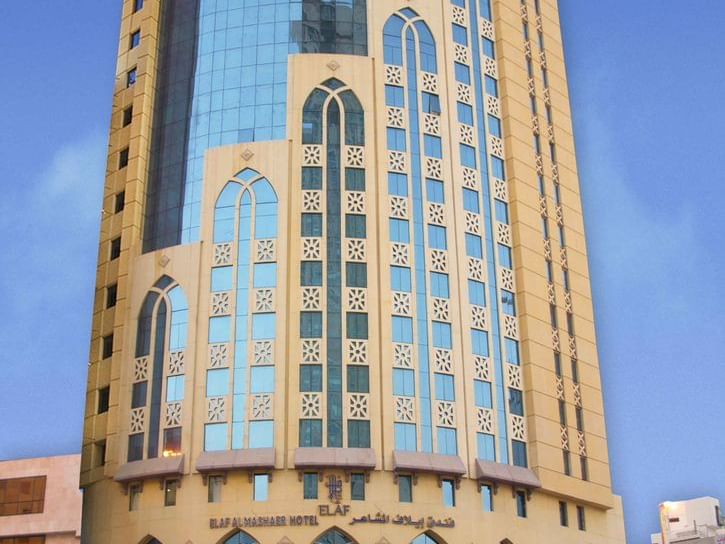 The Elaf Al Mashaer is located only 400 meters from the Holy Mosque with easy access to the King Abdulaziz and King Fahad Gates. The hotel radiates Makkah's serenity as guests listen to the tuneful sound of the Muezzin.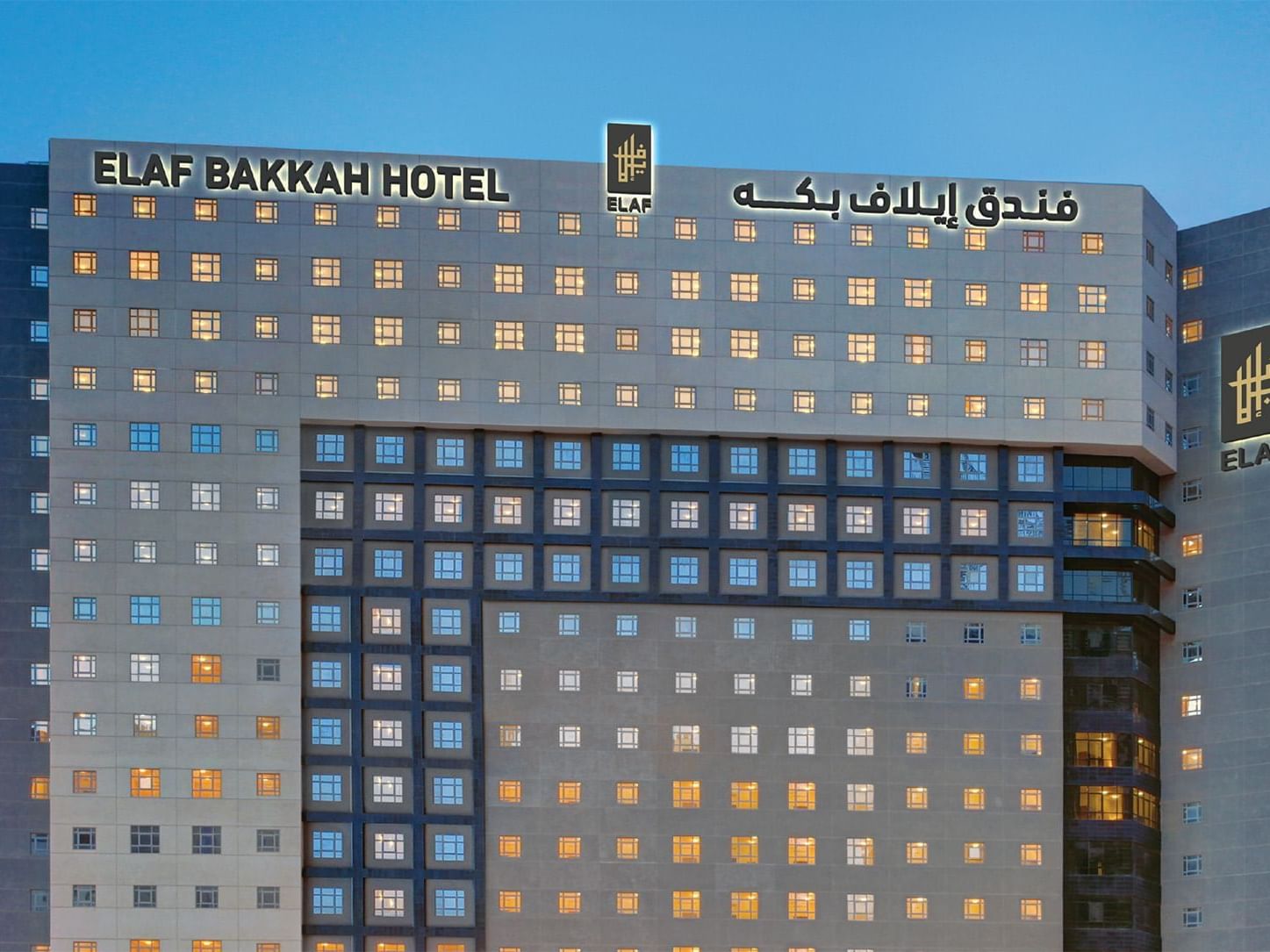 Proximity to the Holy Mosque and King Abdulaziz Gate is always a priority for pilgrims seeking accommodation that gives convenient access to the sacred sites. In this respect, Elaf Bakkah is a natural choice, having an exceptional location on Al-Azizyah, Mahbas Al-Jin, overlooking the captivating city of Makkah.
The hotel has 810 guest rooms and suites. Its 390 interconnecting rooms are ideal for larger families and groups. A further 16 rooms cater to guests with special needs and wheelchair service can be provided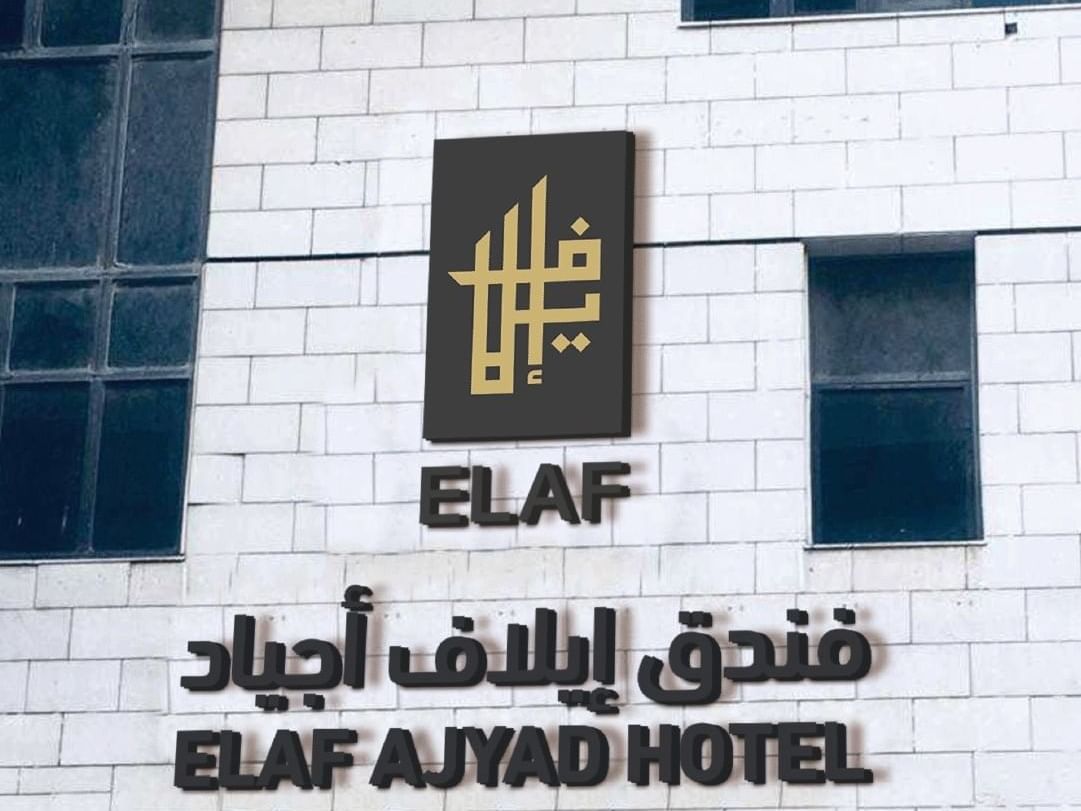 Elaf Ajyad Hotel
( Coming Soon )
Located on the hilltops of Makkah, within easy walking distance of the Holy Mosque and King Abdulaziz Gate, the Elaf Ajyad offers refined service that is rooted in the Saudi heritage of unreserved warmth and generosity.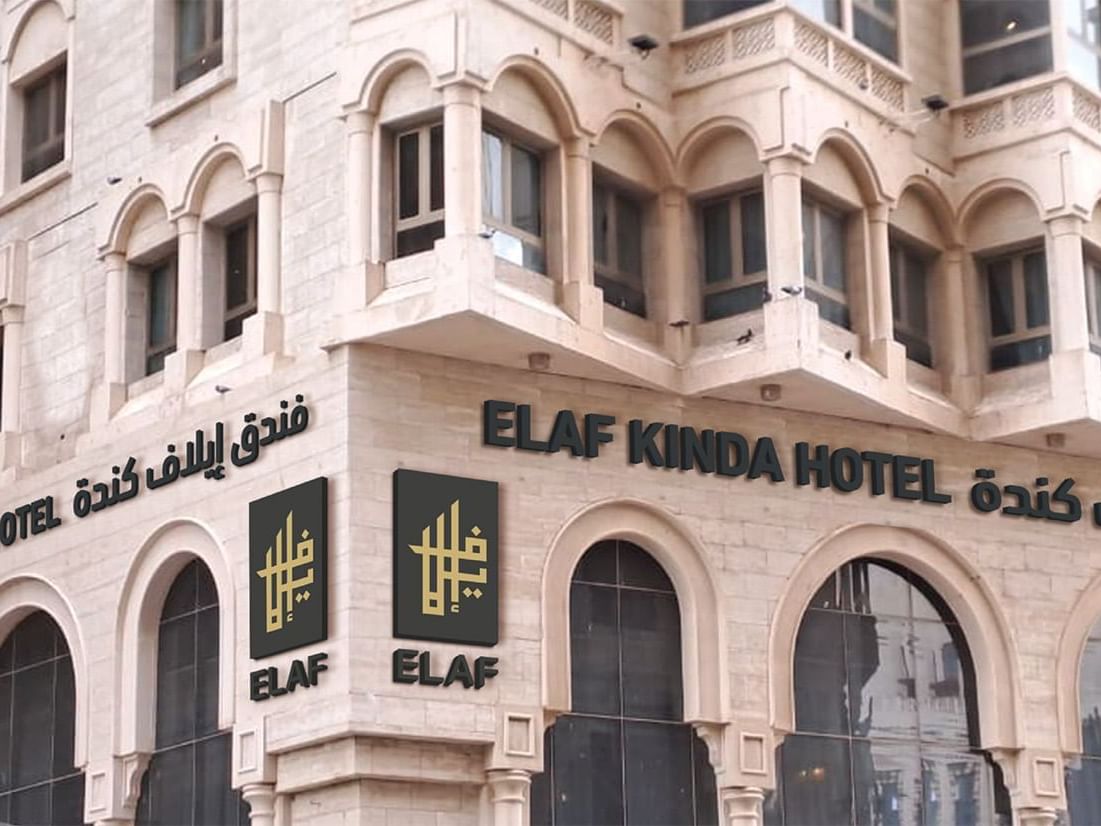 Elaf Kinda offers its guests the highest levels of comfort and spirituality with its unique location in the Al Misyal Street at the heart of Makkah, close to Al Masjid al-Haram. The hotel is situated close to King Abdul Aziz Gate and King Fahd Gate, providing easy access to Al Masjid al-Haram. The hotel is surrounded by several landmarks, including the Makkah Clock Tower, and its unique location allows access to a variety of stores, restaurants, and cafes.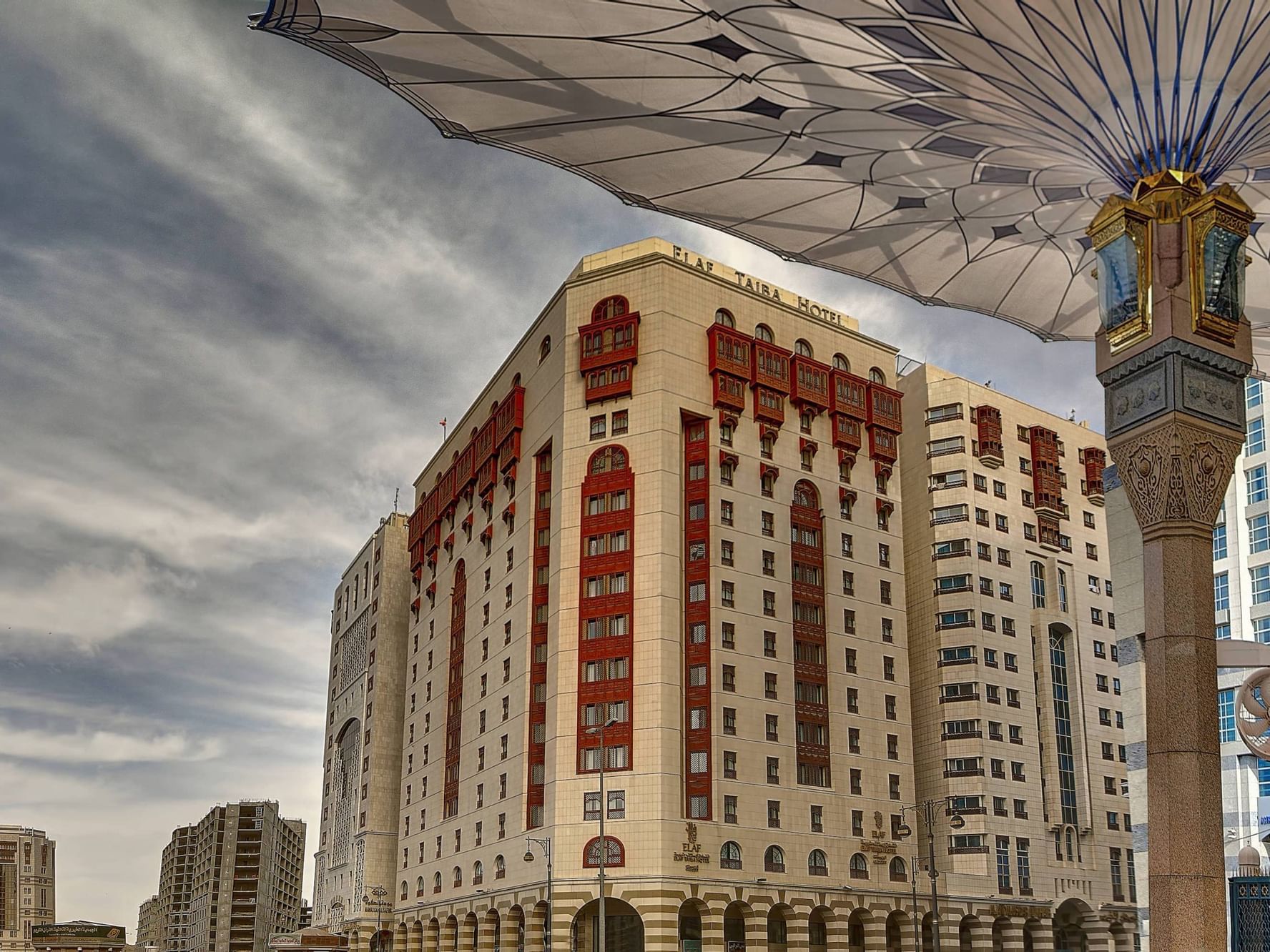 Elaf Taiba Hotel
( under renovation soon )
The Elaf Taiba Hotel in Medina is an ideal destination for those making a pilgrimage, as it is renowned for its prime location on Saad Bin Moaaz Street, which is just 50 meters away from the Prophet's Mosque. This proximity allows many of the hotel's guests the opportunity to see the mosque from their rooms, and to perform their prayers in the privacy and comfort of their own space. The hotel will go for a major renovation in Q3 and will be repositioned as the best place to stay in Madinah.
SPECIAL OFFERS
Get the most out of your stay by exploring special rates and packages at our hotel.
ELAF FIRST
At ELAF FIRST, you are our world. Everything starts with you. You come first.
Welcome to ELAF FIRST. Immerse yourself in a world of exclusive benefits and privileges, specifically designed to cater to your individual needs and experiences.