OUR HOTELS
Elaf's hotel portfolio is popular among major tour operators due to its strategic location near major landmarks, as well as its high-end services tailored to meet the needs of travelers seeking authentic Arabian hospitality.
OUR HOTELS IN THE HOLY CITY OF MAKKAH
OUR HOTELS IN THE HOLY CITY OF MEDINA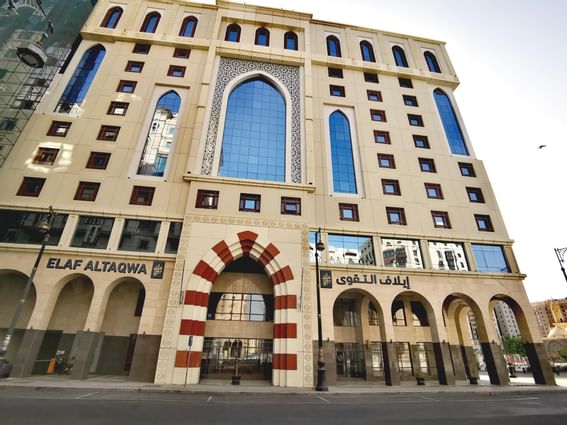 The Elaf -Al Taqwa Hotel is located just a few steps away from the courtyard of Al Masjid an-Nabawi. It is adjacent to Quba Street (Darb Al–Sunnah), facing Al-Ghamamah Mosque, Abu Bakr Sideeq (RA) Mosque & Ali (RA)Mosque. The hotel makes for a favorable choice of stay for pilgrims and visitors
Visit website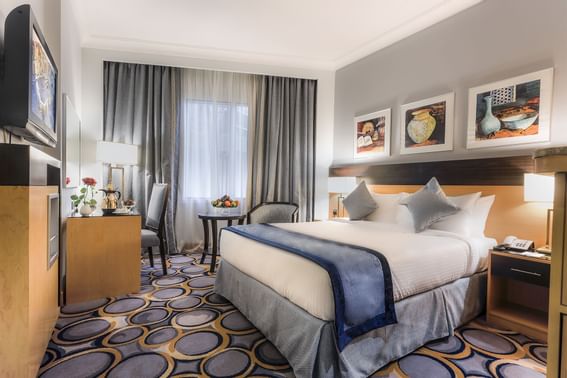 Elaf Taiba Hotel is located on Saad Bin Moaz Street, 500 meters from the Prophet's Mosque. Most hotel guests can see the Grand Mosque from their rooms. Located 13 kilometers from Prince Muhammad bin Abdulaziz International Airport, the hotel is surrounded by many shops, restaurants, and shopping centers.
Visit website